Table of Contents
Are you craving a refreshing brunch cocktail? Then, learn how to make a mimosa cocktail! This delightful concoction combines sparkling wine and orange juice, promising a light and zesty drink that never fails to impress.
The Birth of the Mimosa Cocktail
Paris, the iconic city of glamour, introduced the mimosa cocktail in the 1920s. Legends tell of the Ritz Paris Hotel serving it to luminaries like Ernest Hemingway and Coco Chanel. Its vibrant yellow hue, reminiscent of the blossoms from the mimosa tree, is thought to have inspired its name.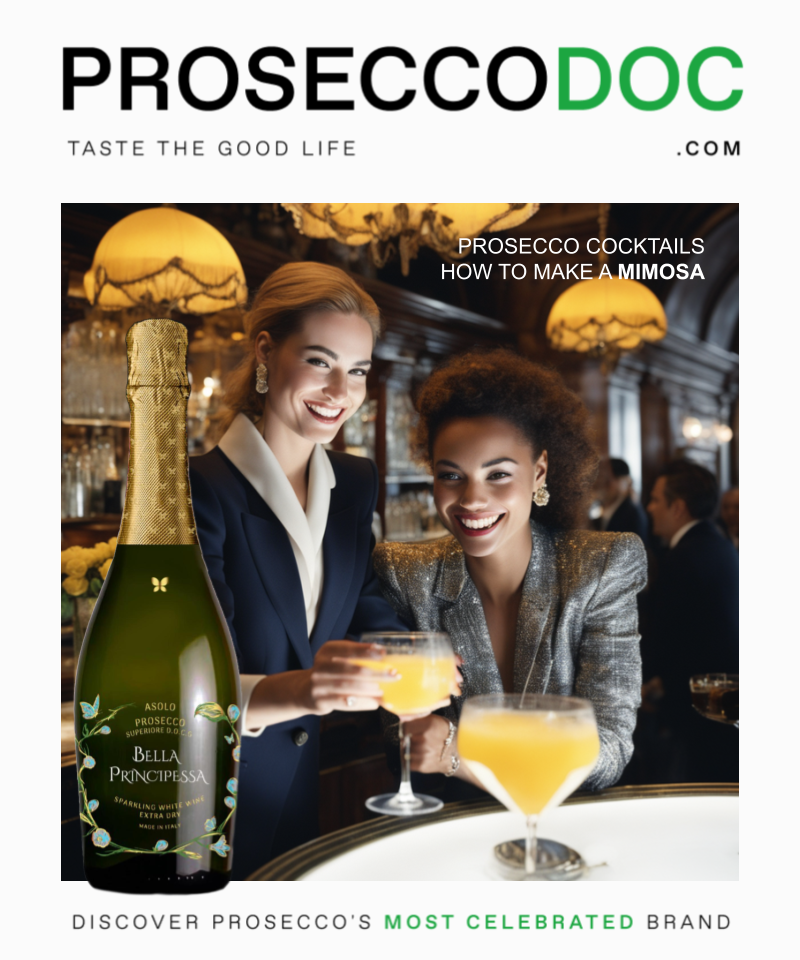 Crafting the Perfect Mimosa
Cool both the sparkling wine and orange juice for at least 30 minutes.
Combine equal amounts of sparkling wine and orange juice in a champagne flute or tall glass.
Stir the combination gently using a spoon or cocktail stirrer.
Add an orange slice or strawberry for garnish if you like.
Mimosa Variations & Tips
To achieve the best taste, opt for freshly squeezed orange juice.
Introduce a dash of triple sec or other orange liqueurs for added zest.
Dry sparkling wines like Bella Principessa Prosecco, Champagne, or Cava offer a fresh, crisp finish.
Serv in a champagne flute or a tall, slender glass for an elegant touch.
Exciting Mimosa Twists
Exchange orange juice with grapefruit, pineapple, or cranberry juice.
Inject a burst of flavor with raspberry or peach syrup.
Bella Principessa Prosecco Rosé brings luxury to your mimosa.
Introduce vodka, gin, or rum for an extra punch.
Alcohol-Free Mimosa? No Problem!
Swap out the sparkling wine for alcohol-free options like sparkling cider or soda water, keeping the orange juice as the core ingredient.
Watch the Video: Crafting the Perfect Mimosa
Convenience in a Can: Bella Vino's Mimosa
Bella Vino offers a chic canned mimosa for those on the move. Made with premium Prosecco and natural orange juice, it stands out among other canned cocktails with its balanced taste.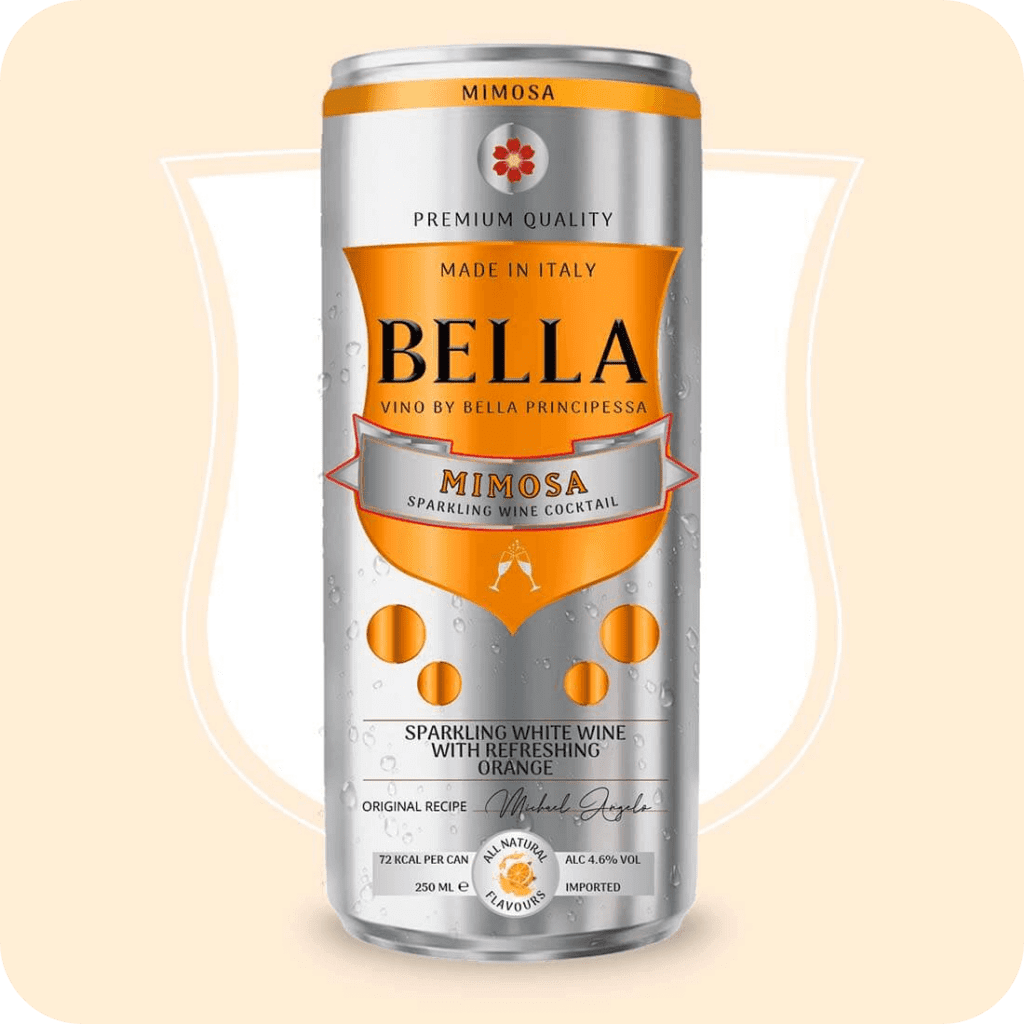 Bella Principessa Prosecco: The Ideal Mimosa Choice
This top-tier prosecco, made from Glera grapes from Italy's Veneto region, boasts aromas of white blossoms and ripe apples. Its fine bubbles and harmonized acidity make it a favorite.
Watch the Video: Elevate Your Mimosa with Bella Principessa Prosecco
FAQs
Can I prep a mimosa in advance? Best mixed fresh, but chill the ingredients separately.
Are you hosting a large crowd? Set up a mimosa bar with various chilled ingredients.
No fresh juice? Quality bottled orange juice works, but avoid added sugars.
Are you missing sparkling wine? Swap with another bubbly drink like sparkling cider, but expect a different flavor profile.
One bottle of sparkling wine produces roughly 6-8 mimosas.
Armed with this guide, you're all set to craft impeccable mimosas! Play around with flavors and make this beloved brunch drink uniquely yours. Here's to delightful brunches filled with laughter and clinks!
Explore Further: 20 tempting Prosecco cocktail recipes are a breeze. Impress everyone with these drink delights!