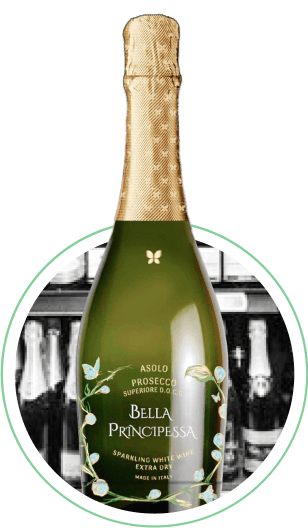 TASTES AS GOOD AS IT LOOKS
Our packaging reflects what's inside the bottle – a highly desirable, sophisticated, premium Prosecco.
MEMORABLE
Our ceramic-painted bottle makes a bold, lasting impression.
LUXURY ASSOCIATION
Bella Principessa Prosecco is an affordable, prestigious alternative to Champagne.
FASHION ACCESSORY
Sipping in style is a fashion statement, not just a bubbly drink
TIMELESS ELEGANCE
Authentic charm meets modern luxury with quality, heritage, and sustainability values.
"WOW" FACTOR
Our branding exceeds buyer expectations and evokes positive emotions that set us apart.