Introduction:
Vinexpo is the premier trade show for professionals and enthusiasts of wine and spirits. Held every two years in Bordeaux, France, this international event brings together producers, buyers, and enthusiasts worldwide.
For The Wine And Spirits Industry
With its wide range of products, top-quality exhibitors, and cutting-edge events, Vinexpo offers the ultimate wine experience for industry professionals and wine lovers.
Vinexpo has also become a key partner for spirits professionals, providing a platform for reflecting on industry trends and anticipating new markets.
In this article, Prosecco.com will explore everything you need to know about Vinexpo Paris, from its history to its latest developments, as well as some insider tips on how to make the most out of your visit.
What is Vinexpo and Why Attend?
Vinexpo is a must-attend event for anyone passionate about wine and spirits. It offers a wide range of products, top-quality exhibitors, and cutting-edge events, providing the ultimate wine experience for industry professionals and enthusiasts.
Vinexpo has also become a key partner for spirits professionals, providing a platform for reflecting on industry trends and anticipating new markets.
Vinexpo Locations and Upcoming Events
Vinexpo is held in various locations worldwide, including Bordeaux, Hong Kong, New York, and Shanghai.
In 2023, Vinexpo Asia will also be held at the Marina Bay Sands in Singapore. The next Vinexpo Singapore takes place on May 23-25, 2023. For information and tickets, visit the official website.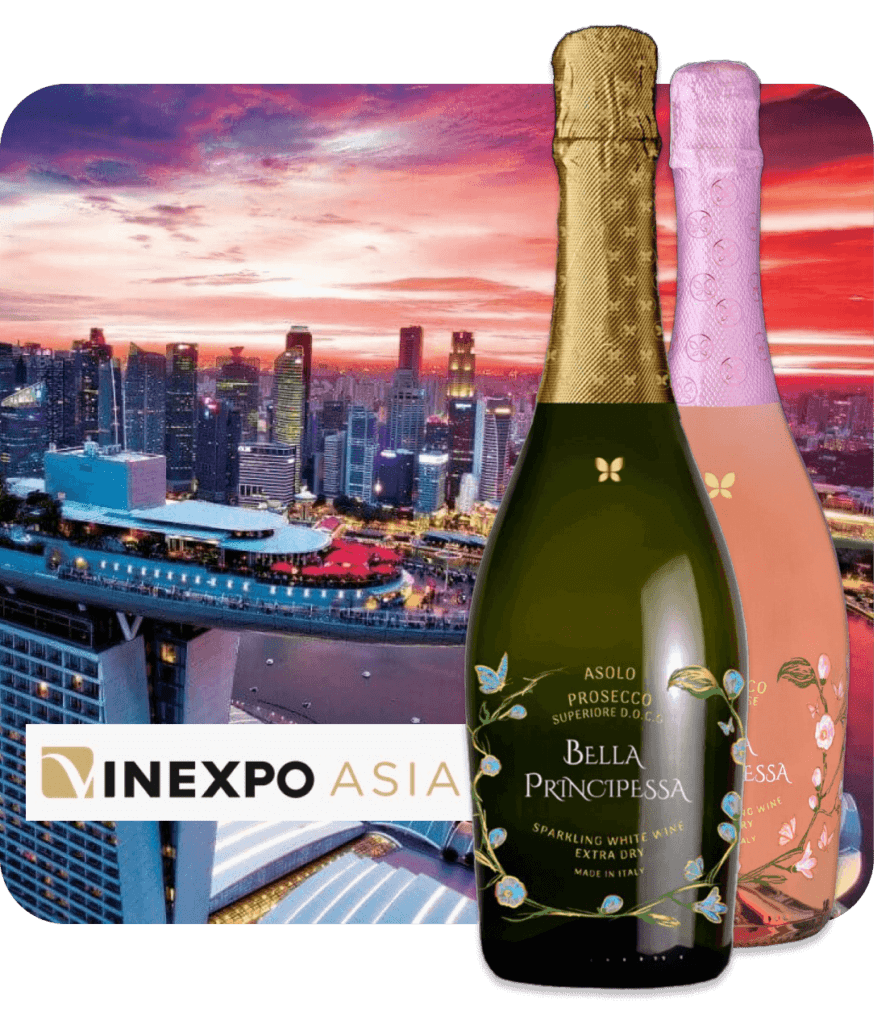 Vinexpo Paris takes place in Paris, France, with the location changing yearly. The next Vinexpo Paris is scheduled for February 12-14, 2024, at 1 Place de la Porte de Versailles, 75015 Paris, France.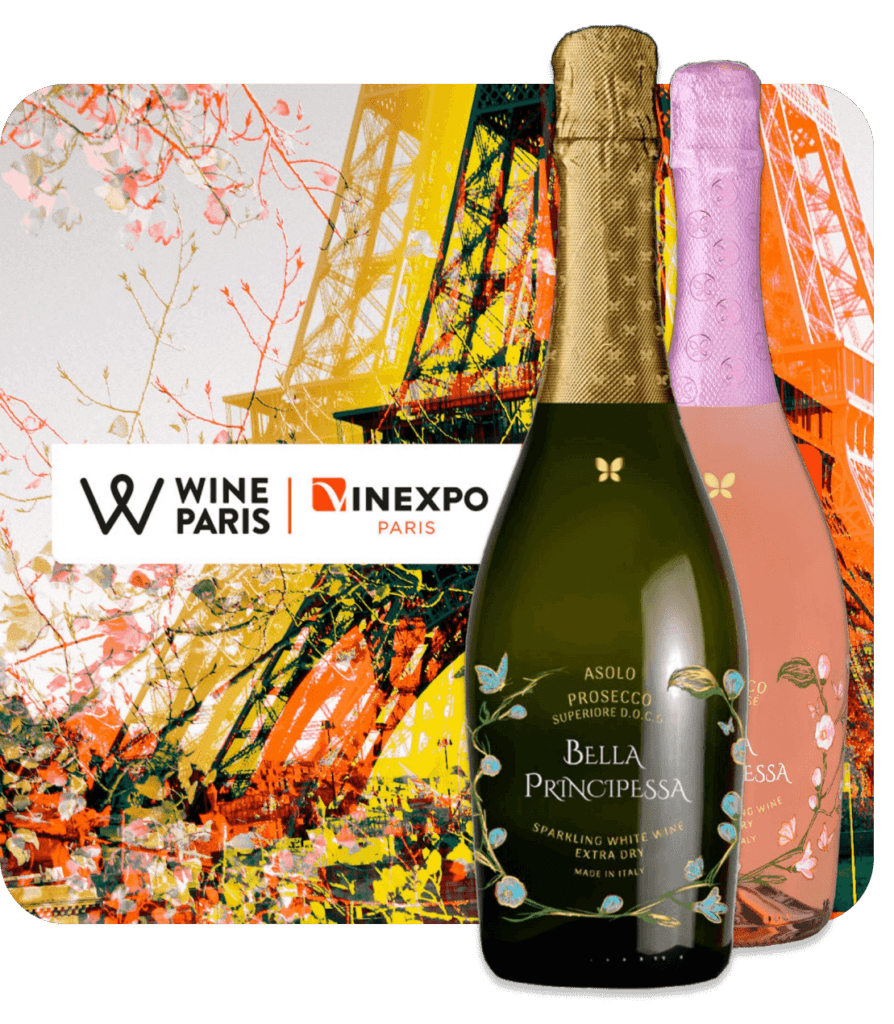 Vinexpo-America changes its location annually, but it is always held in a major city with a strong wine and spirits industry presence. The previous Vinexpo-America event occurred at Jacob K. Javits Convention Center – Hall 3 in New York, NY. Registration hours were from 8 am to 6 pm on Wednesday, March 8, 2023, and 8 am to 5 pm on Thursday, March 9, 2023. The exhibit hall was open from 10 am to 6 pm.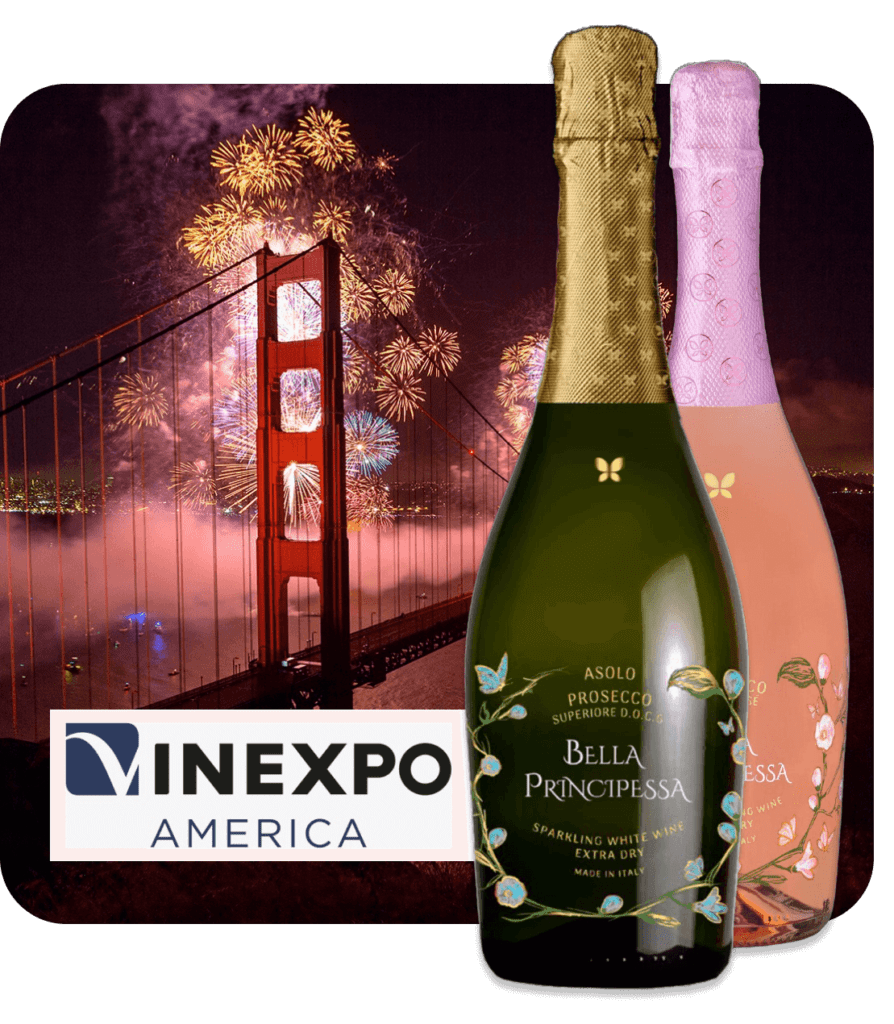 What Makes Vinexpo Unique?
Vinexpo stands out from other wine trade shows for several reasons, including its international reach, top-quality exhibitors, and cutting-edge events. Attendees can expect a world-class educational and entertaining experience, with over 2,000 exhibitors from more than 40 countries showcasing a diverse range of wines, spirits, and other alcoholic beverages.
What to Expect at Vinexpo?
Attending Vinexpo, you can expect access to top-quality exhibitors, tasting opportunities, educational seminars and workshops, networking opportunities, and entertainment such as live music and cocktail competitions.
Vinexpo Trends and Insights
The wine industry constantly evolves, and industry players must stay current with the latest trends. Some top trends in the wine industry include sustainability, natural wines, and wine tourism. Join leading industry wine experts to gain deeper insights into the industry and their perspectives.
Prosecco's Rising Star
Bella Principessa luxury prosecco is not only a rising star of Vinexpo, but it is also becoming one of the most recognized premier brands in the world of prosecco. Its unique taste and elegant packaging have caught the attention of wine enthusiasts and critics, and it has received rave reviews for its exceptional quality.
Bella Principessa has established itself as a top-tier prosecco brand committed to using only the highest quality grapes and traditional winemaking methods. Unsurprisingly, Bella Principessa quickly becomes the go-to choice for a premium prosecco experience.
Wine Paris & Vinexpo Paris, Where French Wine Regions Converge
The French wine industry encourages the French to unite with their fellow industry professionals to join forces and showcase the country's entire marketing and wine regions on an equal scale.
This Wine Paris collaboration aims to promote the French wine industry and highlight the diversity of wine regions nationwide. By working together, the French wine industry hopes to strengthen its presence in the global market and continue to uphold its reputation as one of the leading wine producers in the world.
French Wine Marketing Boards
Wine Paris & Vinexpo Paris is the destination for anyone interested in French wine. The French wine marketing boards are coming together to showcase all of France's marketing boards and wine regions under one roof. Independent winegrowers will also be exhibiting alongside prominent industry players, representing wines from regions like Alsace and Champagne Mailly Grand Cru.
With so much to see and taste, Wine Paris & Vinexpo Paris is the perfect opportunity to discover French wine's rich and varied world.
The Paris expo event will also feature several French spirits, such as Armagnac, represented by the National Armagnac Bureau, Cognac presented by Château Montifaud, craft cream liqueurs showcased by La Mentheuse, and whisky displayed by La Distillerie Warenghem. These spirits are expected to have a significant presence and attract attention at the event.
Tips for Attending Wine Events
Attending wine events can be overwhelming, especially for first-timers. Some tips to help you make the most out of your experience include planning ahead, dressing comfortably, staying hydrated, and using dump buckets.
Resources
Meet The Press: The exhibition offers a designated press area for accredited journalists, providing a connected space to work and network with exhibitors and visitors. Journalists are encouraged to check the latest news and updates from the press office. The press office also offers press packs, press releases from organizers and exhibitors, and an extensive photo gallery with copyright-free images.
VINEXPOSIUM 365 business solutions offer industry members valuable tools to stay connected year-round. Stay informed on industry news, connect with professionals, and grow your business. Don't miss out!
The exhibitor list for Wine Paris & Vinexpo Paris includes renowned wineries and distilleries from various regions in France, such as Bordeaux (Château Beychevelle, Vignobles André Lurton), Languedoc-Roussillon (Gérard Bertrand, Vignobles Jeanjean, Mas de Daumas Gassac), the Loire (Orchidées Maisons de Vin, Domaine de Bois Mozé), Champagne (Champagne Mailly Grand Cru, Champagne Palmer & Co, Champagne Gratiot & Cie, Champagne Lallier, Champagne Nicolas Feuillatte), and the Rhone Valley (Famille Ravoire, Domaines Aimé Arnoux).
Other international companies such as VSPT Wine Group from Chile, Vini Portugal, and IVDP (Instituto dos Vinhos do Douro e Porto) from Portugal, as well as Viña Costeira, Bodegas Medrano Irazu, Bodegas Franco Española, Dominio de Punctum, Bodegas Raíces Ibéricas, and Very Fine Vinos from Spain, and Matteo will also be presenting their products.
The Be Spirits area at Wine Paris & Vinexpo Paris will showcase various international spirits and craft drinks, from household brands to craft distillers, infused rum, and hard tea.
Visitors: Getting to Vinexpo is easy. Visit the official website to find all the answers you need to enhance your city experience, including finding appropriate accommodations and making the most of your visit.
What Are The World's Top Wine Fairs?
Explore the best European wine fairs, such as ProWein in Düsseldorf, Vinexpo in Bordeaux, London Wine Fair, and Vinitaly in Verona.
You may also want to add IBWSS to your calendar.
Industry professionals and wine enthusiasts flock to these acclaimed events, providing unmatched opportunities to connect with suppliers, discover new products, and keep up with the latest trends.
Cheers to Vinexpo!
Vinexpo is the ultimate destination for anyone interested in wine and spirits. Whether you are a wine industry professional or a passionate enthusiast, attending Vinexpo is an experience not to be missed. With its international reach and reputation as the leading wine and spirits trade show, Vinexpo is the perfect platform to showcase new products, connect with industry professionals, and stay up-to-date with the latest trends in the industry.